Back in the day, you could make good money online by ranking websites in the major search engines such as Google, Yahoo and Bing and collecting commissions from affiliate sales or pay per click ads generated as a result of the additional traffic those media generated.

As time has moved on, the old ways of achieving those coveted high ranking places for a website have fallen by the wayside as new, more stringent criteria for ranking sites have come into being.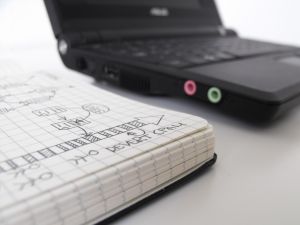 One of the more effective ways of ranking a site situated on a solid web hosting account was to obtain a large number of inbound links from article directories, of which there were several hundred to choose from. Obviously, to manually write several hundred articles each with a link pointing to your main website and then to manually submit them to all those directories would have taken a huge amount of time and effort.
Software
So software was created to enable a person to write a single article, then spin its content using synonyms and sentence altering logic into hundreds of clone articles visually unique from each other albeit barely readable by a human. Then more software was created to automatically submit those spun articles to the hundreds of article submission sites, freeing the user to get on with other more important tasks.

This created a situation where an enormous number of junk articles were spewed onto the world wide web and the search engines were working flat out to crawl all the new content. At first it was an Internet marketer's paradise because the search engines didn't know that all those articles were little more than junk. So they counted and indexed them all, while attributing value to the link pointing at the marketer's website.
Unfair Advantage
It meant that using software, some website owners could unfairly outrank more legitimate sites in the search engine results pages of their index and get the lion's share of the free traffic. It wasn't the only kind of link generating automation either, as other kinds exist to auto-post blog comments with links embedded, create forum profiles and profiles on other websites that had that capability. It also allowed for auto posting to guest books and social media sites.

Eventually, the engineers running the ranking algorithms of the search engines caught on to this ruse and worked on ways to devalue these junk links. This kind of link generation became known as linkspam and it became the mission of the algorithm engineers to stamp it out.
Article Directories Still Useful
These days, links from article submission sites are still counted, but they are given only very low value by the search engines. But that doesn't mean they are useless.

In fact, they can be very useful to site owners who are struggling with new algorithm features designed to penalize sites with too many links having keyword anchors embedded. By blasting hundreds or even thousands of articles using a comprehensive article directory list with junk links with no keyword anchor (bare url links), or junk anchors such as "click here", the balance of keyword anchored and non-specific inbound links can be skewed to help remove algo penalties.